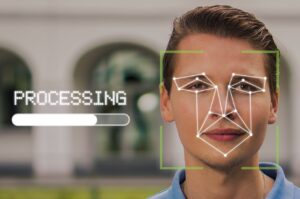 There are thousands of articles about the importance of strong passwords, to make them different for each of your accounts/applications, and the need to change them a few times throughout the year. Everyone may know this, but seldom is this practiced as it should be. As a result, cybercrime is predicted to cost the world $8 trillion USD in 2023 and if measured as a country, it would be the world's third largest economy after the U.S. and China.
In an effort to stay ahead of cyber criminals and continue advancements with technology, earlier this year Google released a major step towards a "passwordless future," and as it implies, doing away with passwords to advance security for both individuals and businesses by implementing passkeys.
Passkeys are a newer way to sign into apps and websites. Just as a passcode is a security feature for mobile phones, passkeys work in the same way using a thumbprint, facial recognition, or a screen lock PIN. Unlike passwords, you cannot create a weak passkey nor are passkeys able to be reused like passwords are. The private key portion used for passkey authentication is not able to be stolen or hacked making passkeys resistant to online attacks and a more secure option than passwords.
Google is not alone with the use of passkeys. Passkeys are also supported by Microsoft, Apple, and even Amazon has implemented passkeys for its website and mobile apps.
Is it time for you or your business to implement passkeys? Given this is a step towards combatting cybercrime, passkeys are something every individual and business should begin to explore and possibly put into action. If you would like to discuss this for your business, please reach out to our Service Delivery Manager, Simon Jakubczak.