The rise in significant attacks and losses has increased public awareness of digital risks. Although progress has been modest thus far, much more work needs to be done to attain increased cybersecurity. Every sector of the business and society is experiencing an increase in digitalization.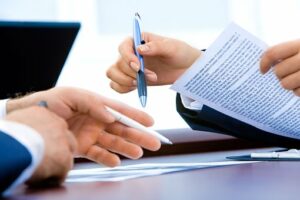 Therefore, it is crucial for the insurance sector to keep adapting the spectrum of cyber products to customer needs and growing digital dependence. By providing protection, insurers help insureds' capacity and productivity. In order to do this, the sector must strike a balance between providing clients with appealing products and upholding the vital sustainability and profitability in the chancy cyber market.
For many SMBs, the idea of cybersecurity insurance is still relatively new. It was first adopted in the 1990's to offer protection for big businesses. It included topics like online media and data processing issues. The policies for this kind of liability coverage have evolved since that time. The typical costs of a data breach are covered by today's cyber insurance coverage, including cleaning up a compromised account or malware infection.
Volumes of data breaches and their consequences are increasing. The year 2021 set a record for the number of data breaches ever reported. Additionally, breaches rose 14% from the same period last year in the first quarter of 2022. Small enterprises also have discovered that they are targeted and really, no one is completely secure. They frequently stand to lose more than larger businesses do. After a cyber event, 60% of small businesses shut down within six months.
This form of insurance has changed as a result of the rise in online danger and escalating breach costs. The market for cybersecurity insurance is constantly changing. To guarantee that they can remain secure, businesses need to stay current with these changes.
Demand Is Increasing
Currently, a data breach costs $4.35 million on average (global average). At $9.44 million, it is more than twice as much in the United States. The need for cybersecurity insurance grows as the costs keep rising.
Companies of all sorts are becoming aware of how important cyber insurance is. It's just as crucial as their commercial liability insurance. They may easily fail in the event of a single data leak if they don't have the proper protection.
Expect more cybersecurity insurance to be available as demand rises. More policy possibilities also result from this, which is advantageous for individuals looking for insurance.
Premiums Are Going Up
An increase in insurance payouts has coincided with an increase in cyberattacks. To keep up, insurance firms are raising their rates. Cyber Insurance Rates increased by a startling 74% in 2021.
This surge has been caused by the costs of lawsuits, ransomware settlements, and other cleanup. Insurance companies are unwilling to suffer financial losses from cybersecurity policies. Consequently, the cost of those policies is increasing.
Some Coverages Will Be Dropped
Finding certain coverage options is becoming increasingly challenging. For instance, several insurance companies no longer offer protection against "nation-state" assaults. These are assaults that a government has launched.
Many governments are connected to well-known hacking organizations. Therefore, a ransomware assault that targets both consumers and businesses may fall under this heading.
Seventy-nine percent of nation-state attacks in 2021 targeted businesses, while 21% targeted consumers. Therefore, be extremely cautious if you find that an insurance coverage excludes these kinds of attacks.
Ransomware is another attack payout that is being removed from certain plans. Ransomware assaults grew by 24% between the first and second quarters of 2022.
Insurance companies no longer are covering the ransom for uninsured clients. Most insurance coverage does not cover ransomware payments. This increases the workload for enterprises. They must make sure their backup and recovery plan are carefully thought out.
Harder To Qualify!
You might not be eligible for cybersecurity insurance just because you want it. The requirements are getting more stringent. Insurance companies are reluctant to incur risks, especially on businesses with inadequate online safety.
Insurance providers take into account a number of things, such as:
• Network protection
• Utilization of methods such as multi-factor authentication
• Policies for BYOD and device security
• Cutting-edge threat defense
• Process automation for security
• Strategy for backup and recovery
• The ability to administer systems
• Phishing prevention methods
• Training on employee security
When requesting insurance, you frequently must complete a lengthy questionnaire. There are various inquiries regarding your cybersecurity position in this. Getting assistance from your IT supplier is an excellent choice in this situation.
Conclusion
It may seem like a lot of work to meet the requirements for cyber insurance. As your IT partner, we can spot security upgrades as you go over the questions. Like other types of insurance, your premiums may be lowered if you take precautions to lower your risk.
Therefore, conducting a cybersecurity evaluation before requesting cyber insurance pays off. You can economize both time and money. Additionally, it helps strengthen your protection against cyberattacks. Make sure to check-in with your insurance agent to make sure you have the coverage needed in place. If we can assist, please reach out to our President, Frank Stephens, at [email protected], or our Service Delivery Manager, Simon Jakubzcak, at [email protected].