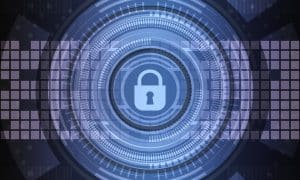 It is important to defend against the various types of cyberattacks in order to safeguard sensitive information, both personal and business related. Cyberattacks are occurring more frequently than ever before. By stealing data and causing financial loss, just one click on a dubious link can cause damage. Users must now be vigilant to protect their vital data.
We want our readers to be more cyber-aware by providing them with the current top cybersecurity tips. These security guidelines are based on expertise overseeing millions of security-related incidents for businesses and professionals around the world.
Keep Software Updates
Attacks using ransomware were a common attack method in 2017 for both consumers and organizations. One of the most important cybersecurity tips for minimizing the impact of ransomware is patching outdated software, including operating systems and applications. This helps close crucial security gaps that criminals exploit to access your devices. Here are some simple pointers to get you going:
Activate your device's automatic system updates.
A desktop web browser should utilize automated security upgrades.
Update the plugins in your web browser, such as Flash and Java.
Utilize Two-Factor Authentication (2FA)
A service that strengthens the security of the traditional password method of online identification is Two-Factor Authentication. If two-factor authentication isn't available, you generally provide your username and password.
Nevertheless, if you choose to use two-factor authentication, you will have to enter a second form of identity, such as a Personal Identification Code, a separate password, or even your fingerprint. After entering your username and password, you are required to input additional authentication methods under two-factor authentication.
Maintain Regular Data Backups
Data backups on a regular basis are a crucial component of online privacy protection. The simple backup guideline is followed by the finest IT and security administrators. If your computers are infected with malware or ransomware, the only way to retrieve your data is to wipe them clean and recover from a recent backup.
Use Private Wi-Fi
When connecting to a public Wi-Fi, use a Virtual Private Network (VPN). Your device and the VPN server's communications are both encrypted when you use VPN software. The ability of a cybercriminal to access your data is thus significantly more challenging. When security is crucial, use your mobile network if you don't have a VPN.
Use Antivirus Software, Firewalls, and Endpoint Protection
To access your data, hackers can target your systems and networks using a variety of techniques, including malware, viruses, phishing assaults, trojans, spyware, etc. Your system will be able to resist these attacks with the aid of firewalls, anti-virus software, and endpoint detection. You must make sure that your antivirus software, firewall, and endpoint protection are updated frequently to stop such online threats before they materialize.
Do Not Use Debit Cards Online
Online payments and transactions are one of the most practical cybersecurity precautions you can take. Try to avoid paying using debit cards or any other payment option that is directly linked to your bank account when you buy services or goods online. Alternatively, you can utilize credit cards or online payment services like PayPal, which will give your bank accounts additional security.
Conclusion
The most common reason for security breaches today is hacking, phishing, and malware-related occurrences. What's even more concerning is that many hacking attempts involve some sort of human error. In the battle against cybercrime and the prevention of security breaches, increasing awareness and education are crucial.
If you would like to discuss if the protection you have in place is sufficient, contact our President, Frank Stephens, at [email protected], or our Service Delivery Manager, Simon Jakubzcak, at [email protected].