Virtualization
It's not every day when companies realize that they're expending too much time and money on multiple software. And it doesn't surprise us! Why? Because most companies hire professionals who are either knowledgeable with software used at work or can be trained to master it. But what if we told you that there was a way to spend less on training by unifying them in one software that controls everything? Like most technological advances, virtualization gets the job done faster with fewer errors than when done manually. The best examples of software that uses this type of method are VMware and Hyper V among many others.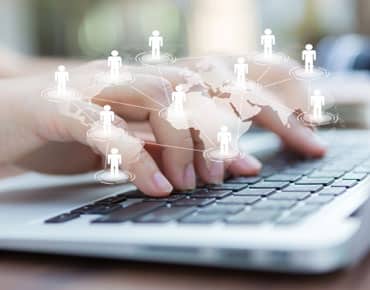 To help you learn more about virtualization and what it can do for you, here are some of its prime benefits:
Reduced operating costs
It can be costly to maintain multiple servers and IT hardware which perform varied and separate functions. Because of this, it's highly recommended that companies use a unified, virtual system that maintains everything at peak level and cuts off the individual requirements that contribute to a majority of the costs incurred. By doing this, existing staff and personnel will have more diverse tasks rather than just manually checking if every system is in optimal condition. It can cut costs on hiring people for maintenance as well, giving the company a chance to hire professionals for other aspects of the company that needs them.
Improved productivity and efficiency of services
Virtualization not only keeps all your controls in one place, it gives you the freedom to practise your control anywhere, too! With its local and remote features, business owners now have the capability to access their systems anytime and anywhere. And not only can they access it from another place, but some systems also allow for secure access even without a network connection through any type of device whether it's a PC, a tablet, or a laptop.
Secure operations
Here at CTS, we respect and prioritize our clients' security. Because of this, we would never recommend and install a virtual service we think isn't stable or can be accessed easily by cybercriminals. We create systems that have the capability of backing up and migrating data safely no matter the issue. Our systems are also proven to have quick recoveries, unlike traditional systems that call for lengthy, planned downtimes in order to be fixed.
Expanded use for existing systems
Even with the addition of new systems, CTS will always put the resources you've invested into for better use. Our virtual systems can integrate themselves into the previous servers and machines you've previously used, eliminating the need for you to adjust and dispose of anything that you think might be outdated or no longer needed for the systems to be installed.
CTS is offering a FREE Risk Assessment for every new customer. The offer includes your website's detailed report that highlights the major sensitive and regulated data along with suggestions for optimal upkeep and regulation of your data against compliance issues and security risks that may lead to any harmful data breaches you might encounter.