Giving Back – CTS Cares
Over the years, we have been honored to be able to support several non-profit organizations by serving on the board of directors, volunteering at special events, providing website design, maintenance and hosting services. These companies include the following:
EBHS was established in 1964 by a group of humble people who teamed up and picked up stray animals which they all soon adopted. Their efforts grew as years passed along with the number of animals in their care. Charity Navigator, a major charity assessment organization, has given EBHS the highest rating (4 stars), making it a very worthy cause.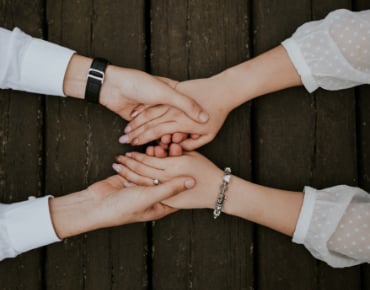 Dating back as early as 1865, the Salvation Army is a non-governmental relief agency on a lifelong mission of providing education, running charitable activities, and supporting communities as a whole. In 2018, this charity's USA Christmas Kettle campaign has raised up to $210,399.
The Wisconsin Independent College is an organization of private, non-profit colleges that has supported students and skilled graduates with educational opportunities by controlling college costs and employer partnerships.
Since 2002, the Beat Tom & Bill Charity Golf Outing has raised almost $75,000 in monetary donations for several cancer-related charities. In 2008, with your help, we all raised almost $30,000 for The Cancer Care Foundation, a non-profit organization.
The Jack H. Marston II Melanoma Fund was established in July, 2004 when melanoma took the life of Jack H. Marston, II at the age of 47. The organization's annual run raised over $170,000 in the fight against Melanoma!
Chicago Lights is the nonprofit at Fourth Presbyterian Church serving Chicago. Their programs grew from the church's commitment to social justice and compassionate service, beginning with the founding of the Tutoring program in 1964.